ATA Disparities Advisory Group
Toolkit to Engaging Care Teams to Eliminate Health Disparities Via Telehealth
The CEO's Advisory Group on Using Telehealth to Eliminate Healthcare Disparities and Inequities (Disparities Advisory Group) developed a framework and materials to address healthcare gaps that can be mitigated using virtual care modalities.
By completing the adjacent form, you can access the outcome of this work, including the tools and guidelines that will help you identify areas of need, prioritize investment and resources, and frame the actions needed to address disparities and inequities facing your community. This toolkit includes:
Digital Infrastructure Disparities Map: An online interactive map to review digital infrastructure by zip code or county, highlighting areas where connectivity hinders health resource access. The map uses a newly created composite measure designed to score a community's digital infrastructure on a scale of 1-100
Economic and Social Value-Added (ESVA) Calculator: An online tool
designed to scope the cost of telehealth-based clinical or social interventions, including estimates for the total value of an intervention created in favor of payers, providers, government, and business. The calculator analyzes the capital and operating costs for these interventions, including technology platforms (telehealth solutions) and funding needed to ensure community members have solid, reliable, and contiguous broadband connectivity
Disparities Toolkit: A collection of all resources the group has released to date, including a new roadmap to address inequalities in the delivery of healthcare information and services with a focus on both access and improving outcomes
Complete the adjacent form to gain access to the online toolkit.
We do not sell your name or email address to third parties. We collect this information to improve how we provide value and serve the industry.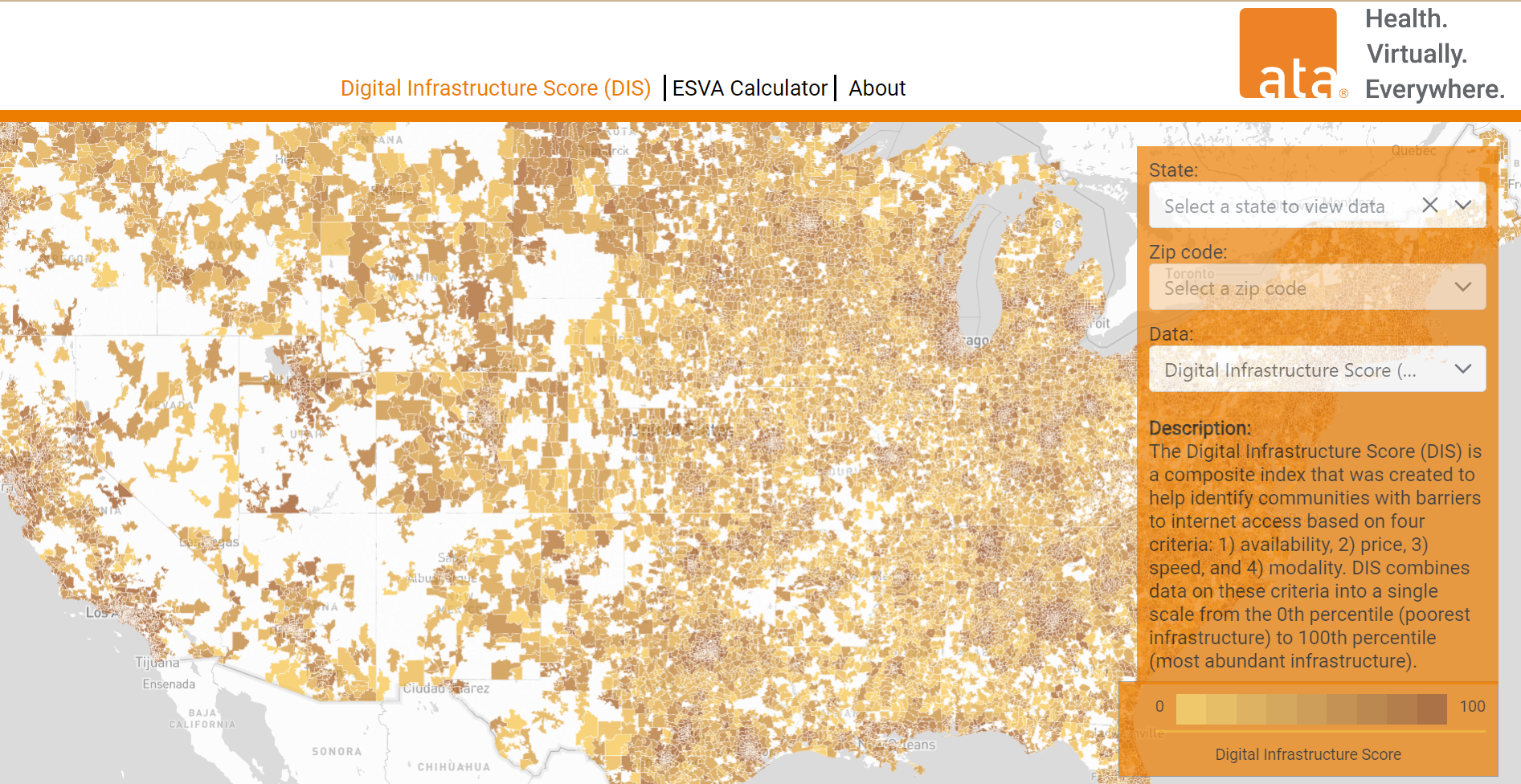 Complete this form to access the toolkit.
A recent report from Deloitte indicates that disparities in access and care cost the healthcare system $320 billion today – and the cost could rise to over $1 trillion by 2040 if left unaddressed.